Cyber security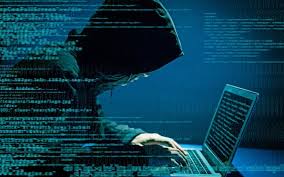 SECURITY OPERATIONS CENTRES  (SOC)
Provide a flexible and comprehensive set of management and monitoring services that can be tailored around an organization's specific needs. Security services offer efficient, around-the-clock perimeter and internal security with real-time monitoring, device maintenance, event correlation, and analysis of the customer's infrastructure and critical applications to ensure the cyber threat is pro-actively managed and attacks are mitigated.
Protective monitoring, deep analysis and company designed probes and one way diodes. These can monitors different levels of restricted data for commercial and defense customers.
Penetration testing. Test and advises on vulnerabilities and exposures. Digital, physical and human resources and capabilities tested. Accredited CHECK team available.
Incident response 24/7/365 response to incidents. Highly diverse and knowledgeable people / systems. Can provide forensics, reverse engineering, lab skills.
Security management.  Design, Build, Operate and Manage security functions and devices in organizations.
CYBER SUPPORT
TCN delivers professional services developed specifically for organizations that want to have full assurance of effective information protection measures and to improve them in line with business needs. We have developed a full set of skills including deep technical, regulatory and organizational experience.
Health checks Apply deep inspections, procedures and appropriate equipment in the organization structure and make it safer, less vulnerable and better protected.
Security Policy Design and Management We develop security policy and assist to implement them We test and follow policy impact across the organization, report and recommend change.
Business risk and impact assessment Undertake risk and impact analysis on business and quantify data, IPR and staff to align security to the business, reduce vulnerabilities, increase protection.
Security awareness and training Assists organizations to educate and inform technical and non-technical staff information security