NEWS
TALENTS RESEARCH
TCN has always been a promoter and supporter of talented hardworking students and junior engineers.
This week, in collaboration with Epitech (www.epitech.com), TCN participated in a dedicated event to study and research the IT and Cyber -labour market in Albania, in order to identify potential talents that could meet the TCN's criteria to engage in our national and international projects.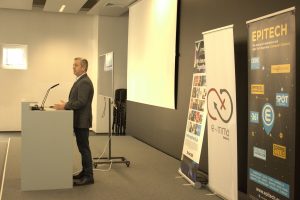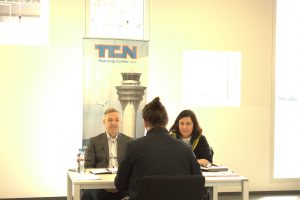 It was a very interesting and productive effort of TCN.
Epitech, Headquartered in France, is a specialized school for advanced IT expertise, with campuses in 19 European cities, including Tirana, and many other partner universities around the world.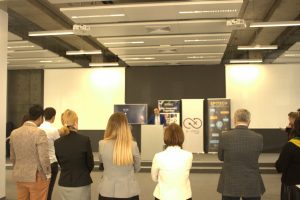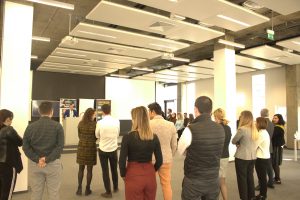 THANKSGIVING DAY CELEBRATION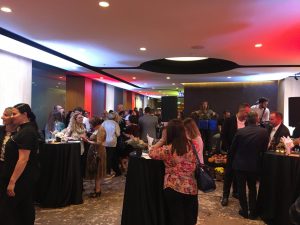 TCN celebrated the Thanksgiving Day in a very warm and cheerful atmosphere event, organized by the American Chamber of Commerce in Albania. Great Event !!! TCN was Gold Sponsor. Thanksgiving Day is a holiday celebrated originally in the United States and Canada, and now in several countries around the world. It is as a day of giving thanks for the preceding year.
TCN's FIRST PROJECT IN ITALY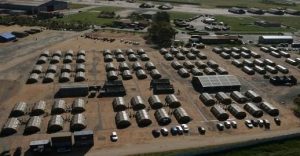 TCN  successfully completed its first project in Italy. The project consisted in the delivery and installation of LOGISTIC SYSTEMS and New deployable Infrastructure in the NATO military base in Taranto, Italy. The supplied equipment and structures are rated to operate in various tough geographic environments and climatic conditions. The whole new infrastructure was in full compliance with the NATO security standards. Additionally, TCN specialists provided technical trainings to NATO staff. Thus, expanding its activity in Western Europe, TCN remains committed to continue deliver state of the art technology, according to schedule and within budget.
Border Security Passport Reader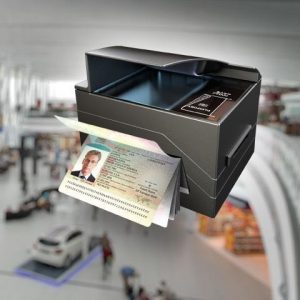 Border Security – Identification and Passport / Id Reader System in all Albanian BCP As part of its Security business line, TCN will supply the Albanian State Police  with an Identification and Passport / ID reader System. This system based on the most advanced technology will be installed in all Albanian border crossing points (BCP). It will be in full compliance with European Union criteria and Schengen requirements for Identification. The technology partner for this project is ARH (www.arh.hu). The Identification and Passport / ID reader System will enable both fix and mobile operations. It is of particular importance because will considerably improve Albanian Border Police performance; will increase the security of all BCP of the country and will save plenty of time for both police personnel and travelers. It will interface with TIMS (Total Information Management System) and shall have the highest operational accuracy. The project implementation is in its early phase and will be fully completed in about 8 weeks.
Ground-Air VHF Communications Project in North Macedonia
The MNAV project for a full integrated ground-air VHF Communications solution is proceeding in line with the schedules. Park Air and TCN successfully completed the Factory Acceptance Test (FAT) at the VHF radio production factory, Peterborough, UK. The implementation of M-NAV Radio Communication Project keeps going on, thus TCN, as the sub- contractor will provide Installation and Commissioning of VHF Radio System, and supply of shelters, towers, power systems, MW link and Multiplexer and related civil works. This complex project consists in works to be carried out in three MNAV sites: • Skopje Airport Alexander the Great (TX and RX centers, Technical room M-NAV); • Banski Rid (MNAV radar site) • 2700m peak Solunska Glava (MNAV main radio site) The installation of VHF (Very High Frequency) Radio System will increase the quality of communication and will significantly improve the radio coverage of North Macedonia airspace providing better service to terminal and over flight traffic.
ALBCONTROL SUCCESSFUL AWOS SAT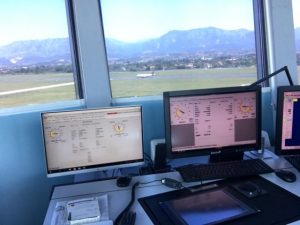 SUCCESSFUL AWOS SAT AT ALBCONTROL SAT (Site Acceptance Test) procedure was performed for the new AWOS system that is now installed. This system will increase the safety of all flights that will be landed and raised by Tirana International Airport, and for all flights passing through Albanian FIR. Before SAT was performed, TCN, ALBCONTROL, and Combitech  experts completed the second training session about AWOS Meteorological System at ALBCONTROL premises, Tirana International Airport, Albania. Combitech, part of SAAB Group , a global leading company in Air and Maritime Traffic Control, Defence and Security, enabled the supply of the new upgraded AWOS system.
New ACTO Project for ALBCONTROL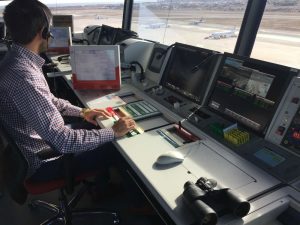 The safety of Albanian skies demands the best in communications clarity and reliability. For that TCN , in continues cooperation with Albanian Air Navigation Service Provider , will supply ACTO Audio Communication System.
The audio systems are of the highest quality, manufactured by the well-known German Company, SENNHEISER .
This project aims to firmly increase the quality and clearance of communication, as well as provide a convenient and comfortable interaction between ATCO-s at Air Traffic Control Centres and pilots. Better communications means higher safety.
SUCCESSFUL AWOS FAT AT SAAB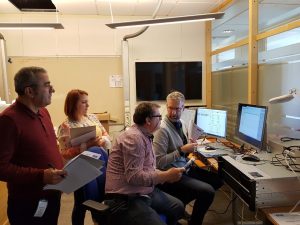 Safety level in the "Mother Teresa" International Airport in Tirana and Albanian Airspace, shall significantly increase. TCN and ALBCONTROL (https://albcontrol.al/en/) engineers completed an advanced training session about the AWOS Meteorological System at SAAB (https://saabgroup.com/) in Linkoping, Sweden. This effort is part of the TCN contract to supply a new AWOS to AlbControl, the Albanian ANSP. After the training, was performed the FAT (Factory Acceptance Test) procedure for the new AWOS system. All technical and functional requirements were successfully met. SAAB Group (https://saabgroup.com/)is the biggest Swedish technology supplier and a global leading company in Air and Maritime Traffic Control, Defense and Security, etc. Combitech (https://combitech.com/) is part of the group, developing the AWOS systems and other cyber security solutions.
METEO SENSORS CALIBRATION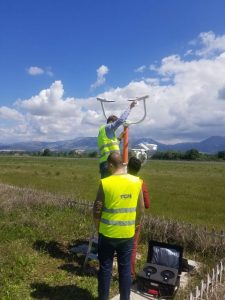 TCN  completed the calibration of meteorological sensors of ALBCONTROL (https://albcontrol.al) at Tirana International Airport. TCN and VAISALA ( https://www.vaisala.com/en ) engineers and experts did a detailed inspection of all Meteo system, verifying and comparing "raw" data with the calibration set data at the runway. This procedure guarantees the accuracy of measurements and weather system calculations in full compliance with ICAO (https://www.icao.int/ ) standards. This process establishes the highest safety level in the Tirana International Airport.
ISO 27001:2013 Information Security Management System Certificate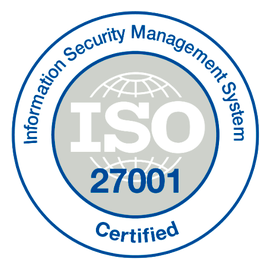 TCN got ISO 27001 certified for Information Security Management System in the implementation, commissioning and maintenance of airport and air traffic control systems, integrated advanced technology systems, IT systems and telecommunications. The audit and certification body is TUV AUSTRIA  a very reputable worldwide organization. ISO 27001 Certification demonstrates that TCN has further increased the reliability and security of systems and information; upgraded customer and business partner confidence; increased business resilience and improved management processes and integration with corporate risk management and mitigation strategies.
"TCN INTERNATIONAL" – SKOPJE, NORTH MACEDONIA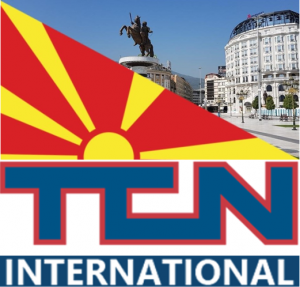 TCN is rapidly extending activities in North Macedonia. TCN's fully owned subsidiary in NM is established and operational. The company is a LLC named TCN International, with offices in Skopje City Centre. It is staffed with local highly experienced personnel. The main business lines of TCN-Int. are: Integrated IT Systems; Air Traffic Control (ATC); Defence & Security. TCN International, as part of the TCN group, will build complementary capabilities and will be involved also in international projects outside North Macedonia. TCN's objective is to further expand geographically and continue to be locally established in other countries during 2019.
NEW PROJECT IN NORTH MACEDONIA
TCN is involved in a new project in NM.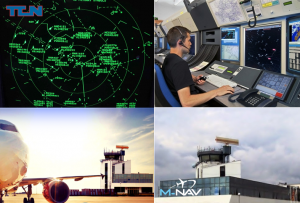 The project scope is full Air Traffic Management of NM airspace.It is part of the EBRD financed modernization program for MNAV , NM air navigation service provider. The project is awarded to LEONARDO, a global high-tech company and one of the key players in Aerospace, Defense and Security. LEONARDO is the biggest Italian company and the 9th Defense Contractor in the world. The project consists in building a totally new ATC Center in Skopje International Airport and will be implemented in several phases. TCN (ww.tcn.al) will perform as Leonardo's subcontractor. TCN's SOW is building full infrastructure, including new ATC facility, suitable to host all required technology and Air Traffic Control Operators (ATCO), main and backup power supply solutions, full IT and communications solution, and other services. The implementation of the project will definitely have a huge qualitative impact on air traffic management of MNAV and will substantially improve safety and traffic efficiency in NM skies.
Distribution Agreement with Endeavour Robotics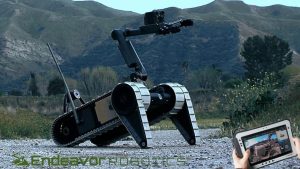 TCN has finalized a distribution agreement with Endeavour Robotics, U.S.-based global leader in tactical ground robotics, which designs and manufactures innovative robotic solutions that support a wide range of missions. TCN will supply Endeavour Robotics products in the Western Balkans and provide advanced services for the maintenance and configuration of these machines across multiple sectors, including military, law enforcement and industrial markets. Designed to operate in indoor and outdoor environments, these robots will assist defense and law enforcement agencies to increase safety; give better response against crime; keep solders, police officers and first respondents safe in threatening situations. Check the link (https://lnkd.in/dByk-2y) to learn more about what these robots are capable to do and the tough terrains they operate. These UGV (Unmanned Ground Vehicles) are the most trusted, rugged, easiest-to-operate robots build to operate in areas of conflict, They will safeguard life and property in the Western Balkans and their services will further help to improve safety and missions' flexibility of the defense and security organizations.
New AWOS in Tirana International Airport
TCN continues its successful cooperation with Albcontrol (www.albcontrol.al ).
TCN started a new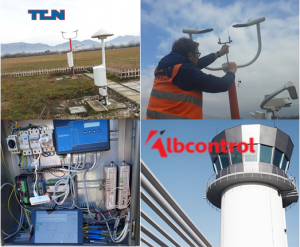 project of improving and upgrading the Meteo System in "Mother Teresa" International Airport, to the most advanced category. The project consists in the supply, installation and integration of new AWOS and ATIS systems. These are the most up-to-date and advanced systems manufactured by SAAB, the biggest Swedish technology supplier (www.saabgroup.com ), a world-leading company in METEO domain. The Meteo Sensors used in this project are manufactured by VAISALA (www.vaisala.com ), another world-leading vendor of most innovative sensors for metrological observation. The period of performance is about 10 months. TCN will provide full set of engineering services and training for the technicians and controllers of Albcontrol. The new systems will be in full compliance with the ICAO (www.icao.int ) and Eurocontrol (www.eurocontrol.int )Standards. This upgrade will mark significant improvements in weather observation and forecast parameters, as well as in increasing the flight safety and security at "Mother Teresa" International Airport of Tirana.
TCN donates 200 trees for the Tirana Orbital Forest.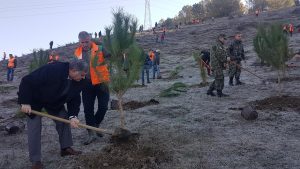 TCN jointly with the Albanian Army and the Recreation & Parks Agency's team to plant hundreds of pine trees in Vaqarr area, Tirana, Albania. This is a component of the project "Donate a Tree to Tirana", managed and promoted by the Municipality of Tirana to create a wide green area all around the city.
This is part of TCN's CSR activities which helps to make Tirana a healthier and better place. TCN engages and contributes in activities that have a public impact and improve people's life.
Distribution agreement with FLIR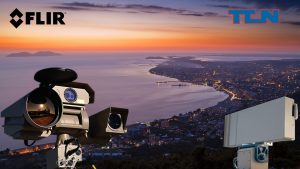 TCN finalized and executed a Distribution Agreement with FLIR, the Global Leading Manufacturer of advanced imagers, threat detection systems, long range thermal and visible light cameras, Intelligent Surveillance, land and sea Radars, Command and Control solutions, etc. FLIR is headquartered in Oregon USA and offers a wide and diversified portfolio that serves many applications in government, defence, public safety, and commercial markets. TCN is now the official distributor of FLIR in Albania, Macedonia, Kosovo and Montenegro. It will not only supply FLIR products, but will also integrate them in its coming projects, assuring highest performance and better satisfying the customers' needs.
ASHNA -Navigational equipment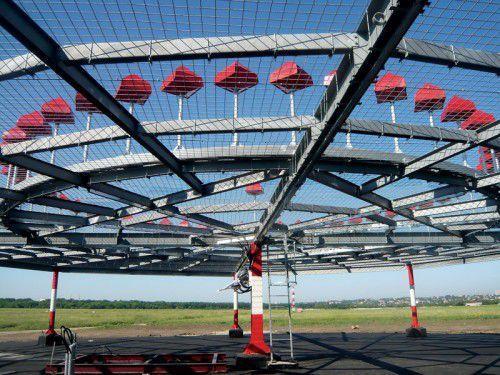 TCN continues its positive cooperation with ASHNA (http://www.ashna-ks.org/ ), which remains one of our key customers in the region. In the framework of this cooperation, TCN has just completed projects that directly affect the enhancement of efficiency and security for the air navigational services at Pristina Airport. Earlier this year, TCN supplied ASHNA with spare-parts for the navigational equipment, projects that will guarantee safety of operations, reliability and readiness. These projects are related to the DVOR (Doppler Very High Frequency Omni Range) and Glide Slope NM700 systems. DVOR  (https://lnkd.in/gYQ42q4) is a ground based radio navigational aid; while Glide Slope is as a system of vertical guidance, which indicates the vertical deviation of the aircraft from its optimum path of descent. TCN has cooperated with Selex ES (https://lnkd.in/g4wTiuN ), a global leading supplier of ground-based navigation support, precision landing and aviation surveillance systems, based in Kansas USA. Furthermore, testing and certification procedures for all supplied modules were completed successfully.
Albcontrol Ground-Air Radio systems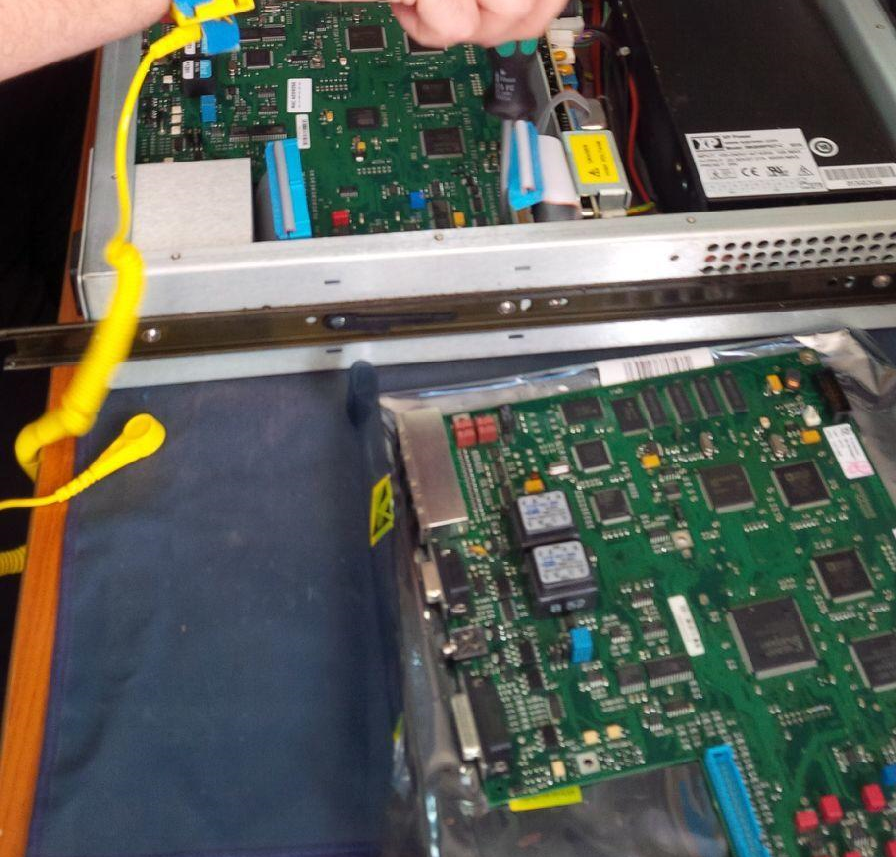 TCN finalized another effective project with Albcontrol (http://albcontrol.al). It consisted in the supply installation of Ground-Air Radio systems at two new Aviation Radio Sites, located in Kukes and Gllava, in Albania. The new systems were fully integrated with VoIP protocol at existing VCCS system. In addition, TCN, Park Air Systems and Albcontrol experts, have successfully performed hardware & software upgrade of the existing Radio units, at Kruja Site. The aviation communication system were upgraded with the new hardware and added VoIP functionality. The Radio manufacturer, Park Air Systems (https://lnkd.in/drVjeyV) part of US top defense contractor, Northrop Grumman Corporation (https://lnkd.in/dxKZgT8 ), is an excellent, long term partner of TCN. Park Air provided the most advanced Ground-Air radios on the market today. The new supplies are in compliance with the latest ICAO and Euro Control requirements, including VoIP ED137B transmission to the ATC Tower in Tirana. The upgrade of this system will increase the quality of communication and significantly improve the radio coverage for the entire Albanian airspace. This is another project that will definitely increase flight safety over the Albanian FIR.
Albcontrol-Meteo Systems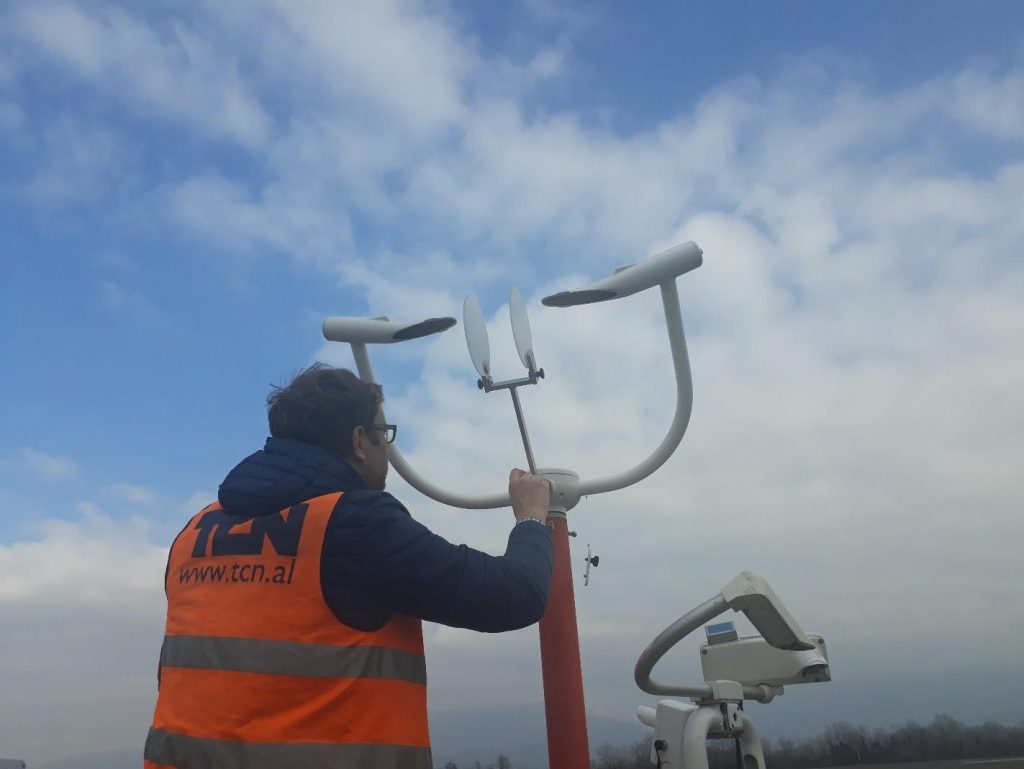 TCN successfully completed the maintenance and modernization of Meteo Systems at ALBCONTROL http://albcontrol.al/al/ , the Albanian ANSP. Our experts, in cooperation with ALBCONTROL engineers, successfully realized the installation, calibration and Meteo Sensor's repair. The delivered sensors were of the newest set of analogue, and some of them were calibrated at Vaisala (https://www.vaisala.com/en ) Finland factory. The Meteo sensors and communication equipment were supplied from Ammarell, Fischer and SAAB, best European manufacturers for such equipment in the market. All of the provided goods and services are in full compliance and accordance with the latest ICAO (https://www.icao.int/), Eurocontrol requirements and recommendations. Very important to underline was our cooperation with SAAB (https://saab.com/ ) engineers that performed remote Health Check for AWOS and ATIS software application's system including workstations. The project will definitely improve and increase flight safety in the Albanian FIR. TCN " Reaching Further" !