Intel and Investigation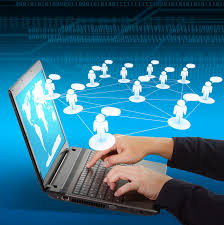 Long range interception

A reliable tactical solution
Extracts IMSI and IMEI identities
Phones operating in 2G/3G/4G (GSM/UMTS)
Operational at a distance up to 120 km
Localize people
Field tested system

Investigation systems

Directional Microphone
3G and 4LTE interceptor
People localizer
Micro-cameras and GPS
Micro-transmitter and receiver video HD cofdm with recorder 3G

Tactical Audio and Video system
Tactical Microphone Array

Record video and all audio channels covertly during mission or deploy the self-contained array in advance and start recording later.
Rapid recording. Simply power up the system with the attached battery and start recording to the built in solid-state drive immediately.
Audio Enhancement
Post processing tools for offsite analysis and audio enhancements of recorded files
Playback recorded audio and video
Audio Intensity Plot
Export selected and audio enhanced scenes from area of interest to a standard format for media players

Mobile phone interceptor
Passive Mobile phone 4LTE and 3G interceptor in different configurations. IMSI and IMEI Catcher (optional interceptor) for:
Vehicle installation
Tactical operation
Handheld for public locations

People localizer
Last Mile Positioning Device, key features
Highly Accurate and Reliable positioning
Superior Range and Resistance to interference
Covertly Operated through a Smartphone
Geographic Detection Layers
Line of Bearing Calculation and Display

Countermeasures

Microphone inhibitor
Audio Recorder Jammer
Non-linear junction detector The Double Probing Frequency non-linear junction detector is the indispensable tool for quick detection of devices containing semi conductor devices.
Frequency Detector
Multi purpose search device.
RF Detector Frequency Meter for:
Cellular phones of GSM900/1800, UMTS(3G), CDMA450 standards;
DECT phones;
Bluetooth and Wi-Fi devices;
Wireless video cameras;
Radio transmitters with analogue modulation (AM, FM, PM) etc.
Multi purpose search device for
Radio microphones;
Telephone transmitters;
Radio-stethoscopes;
Concealed video cameras with a radio channel for transmission of information etc.

Shielded Rooms Against Electromagnetic Emission. Made of Electronic Conductive Textile

Custom vehicle installations, covert and overt configurations