Low Voltage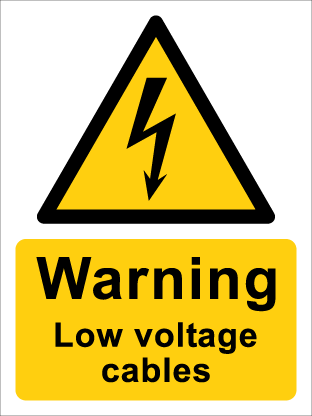 Comprehensive portfolio for low-voltage switchboards, distribution boards and small distribution boards Compliance with standards for added safety Numerous software tools and comprehensive support for planning and installation of power distribution systems
Low voltage (LV) power distribution functions:
Switching
Protecting
Measuring
Monitoring
Circuit breakers
provide vital switching and protection functionality in the power distribution of industrial applications, infrastructure and buildings
communicate with higher-level control systems over standardized bus systems
provide users with key information on energy flows, faults and risks, providing the basis for a sustained reduction in operating costs and increasing plant availability
are used as incoming feeder, distribution, coupler, and outgoing-feeder circuit breakers.
provide integrated communication capability and in combination with an electronic control system, they provide a comprehensive information about the status of the grid. Communication capability provides connectivity to higher-level management systems
Communication-capable circuit breakers feature a modular design. Information used for diagnostics, troubleshooting, maintenance or cost center management can be forwarded to a central control room.
Broad Protection
Effective short-circuit and overload protection enhances operational reliability and system availability
Fuses and protective switching devices support intelligent concepts for protection and safe switching in low-voltage power distribution.
Semiconductor fuses These fuses effectively protect power semi-conductors from the effects of short circuits, preventing damage to expensive devices and equipment such as converters, which have fuses at the input and in the intermediate DC circuit, as well as UPS systems and soft starters for motors.
Switch disconnectors with fuses Used as main or EMERGENCY-STOP switches, the switch disconnectors provide maximum safety, because the double contact break and isolating distance ensure that no voltage is applied to the fuse in the OFF position
Reliability and Safety
Miniature circuit breakers protect against overload and short circuits; overvoltage protection devices protect against lightning strikes.
Overload and short-circuit protection Miniature circuit breakers offer protection against damage caused by overload and short circuits. The products feature convenient installation and connection technology, standard accessories and integrated design.
Effective residual current protection Residual current protective devices are used for the protection of people and assets, fire protection and to provide additional protection in case of direct contact. They protect human life and prevent fires started by electrical ignition.
Advanced preventative protection against fire Units designed for advanced preventative protection against fire provide reliable protection against hazardous arcing faults, thus closing a safety gap which has existed up to now. All poles of the fused circuit are disconnected from the network in the event of a fault. People and property are now reliably protected against possible injury and damage from fire caused by overload, short circuits or arcing faults
Multi-level lightning protection Lightning arresters type 1 provide protection against overvoltage and high power surges that may be triggered by a direct or indirect lightning strike. Surge arresters type 2 are used after lightning arresters type 1 to protect against transient overvoltage. Surge arresters type 3 are used downstream of surge arresters type 2 in sub-distribution boards near the loads to protect those loads.
Switching Functions
Manual switching devices can be reliably used in electrical systems and loads that are switched on and off manually. The product range includes switch disconnectors, On/Off switches, control switches and pushbuttons.
Manifold switching handle a variety of tasks used as two-way switches, group switches and control switches. Two-way switches are used in control cabinets and distribution boards for switching small loads on/off or switching them over. Group switches with center position permit the positions open/stop/closed,
Safe isolation from the grid 3KA/3KE switch disconnectors can be used for fuseless isolation in any low voltage grid. They function as main control, EMERGENCY-STOP or transfer switches. Available in three or four pole versions, they can be used for disconnecting or switching under load.
Remote switching Electrical switching devices such as remote control switches, switching relays or Insta contactors are used where systems and loads are controlled by means of electrical signals. Remote control switches trip in the event of current inrushes, i.e. pulses, and then electro-mechanically save the switching position, even in the event of a power failure
Time switches are used in a huge variety of applications including production lines, exterior lighting on office buildings, and residential heating systems. They ensure maximum comfort and safety and reduce power consumption.
Measuring
Vital information about energy flows, consumption and system status
Communication with higher level automation and power monitoring systems
Informed to detail Measuring devices deliver reliable electricity consumption and system status information. With their measured values they provide the basis for efficient power monitoring.