Tactical Solutions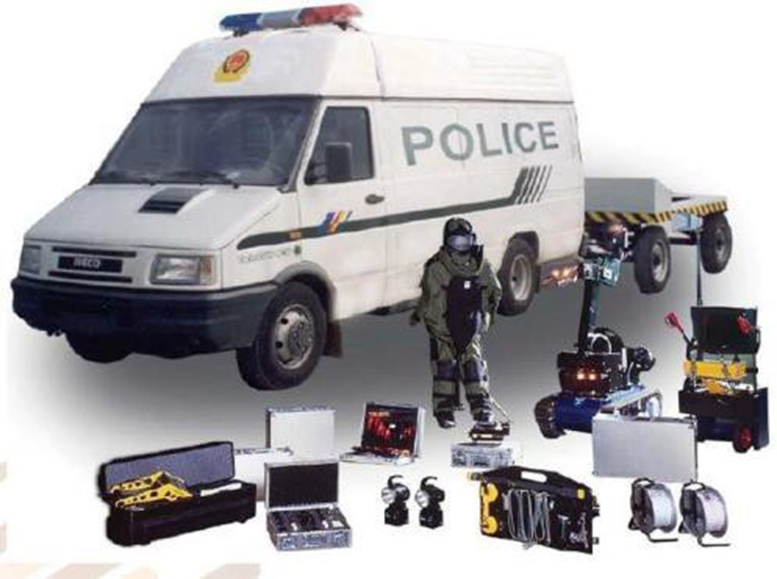 Sniper Management System

Fire control system for snipers' rifles to manage a synchronized fire
Also for grenade and rocket launchers
Permits to the commander remotely to see the image coming from the riflescope of the sniper

EOD Improvised Explosive Ordinance Disposal
NBC Nuclear Biological Chemical protection systems
VIP People Solutions
Service Vehicles

Highly mobile and rapid
Multiple robot control
Equipped for

Investigation
Reconnaissance
Intervention

Armor plated
Integrated Communications
All terrain

Special equipments

Non lethal defense systems

Gas masks
Tear gas fog ejector and pepper spray

Shields, Body Armor (Less than 1 kg) and Helmets
Night vision
Google Thermal cameras
Break Through Kits

We believe that fast response, portability and convenient action are major elements that enable the security and rescue forces to perform their tasks.
Therefore, we continue, to provide the Break Through Kit we supply lighter and more compact kits to meet operational requirements. Our mission is to enable you to Save Lifes and Enforce Security.

Ballistic Shields
Armor  and  Ballistic  resistance film and shield, you can turn your existing door/window glass into BALLISTIC level. Protects you and your belonging from Bullet, Explosion, Robbery, Hijack, Smash, Flying stone, Petrol Bomb, etc.
It is developed under a very unique design with advantages as below:
Very light Flexible, Bendable
Water resistance and Hard to ignite
Easy to cut with hardware equipment (grinder) and easy to install
Does not affect vehicle or facility design, no modification required.
Jamming system

System (GSM, 3G/ UMTS, CDMA)
Selective Cellular Jamming System
Protection against remote controlled bombs in police operations
Protecting VIPs from the threat of roadside bombs (IEDs or RCIEDs) has become a top priority for Governments and VIP Security Agencies internationally.
The Jammer delivers the most effective mobile RCIED neutralization, camouflaged inside a choice of several different luxury type vehicles.
Special Jammers that permit to a " white list " to continue to operate.