EVENTS
ADRIATIC SEA & DEFENSE AEROSPACE EXHIBITION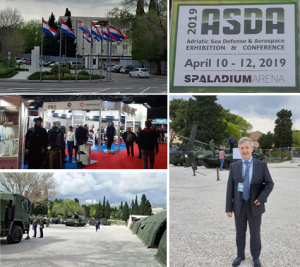 TCN attended the 5th Edition of Adriatic Sea Defense and Aerospace (ASDA) (https://lnkd.in/eijwPPF ) International exhibition and demonstration dedicated to Defense, Aerospace, Cyber security and Homeland security, held in Split, Croatia between 10-12th April,2019. ASDA, attracted worldwide manufacturers, NATO and EU members, governments and industry defense specialists from throughout the countries located on or near the Adriatic Sea. At ASDA, TCN got updated about the recent developments in the defense domain, and extended the network of business partners.
ATM WORLD CONGRESS
TCN attended the World ATM Congress https://lnkd.in/g7Jve22 I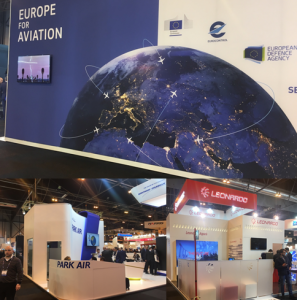 t is the world's largest International Air Traffic Management exhibition enticing thousands of people each March in Madrid. Click the video https://lnkd.in/ggFgj_A The Congress brought together the world's leading manufactures , system integrators, investors, and air navigation service providers (ANSP), that came together to demonstrate how through cooperation and partnership they can advance in confronting today challenges, such as air traffic delays and congestion, drone integration, digital transformation and cyber security. TCN's main goal in attending World ATM Congress is to get an insight into new technologies in the ATM industry and experience the latest products, meet all ATC partners and develop the relationships network, and increase brand awareness all in one place. For more information about the co-stakeholders of Air Traffic Control check the links below: https://lnkd.in/gxY49Rs , (https://www.atca.org/ and https://www.canso.org/ Next World ATM Congress will take place 10- 12 March 2020.
HAPPY THANKSGIVING DAY !!! We at TCN want to take this moment to thank all our partners, customers, collaborators, associates and our friends for being part of our journey this year. TCN celebrated the Thanksgiving Day at Hilton Garden Inn Hotel, Tirana, very nice event organized by the American Chamber of Commerce in Albania.